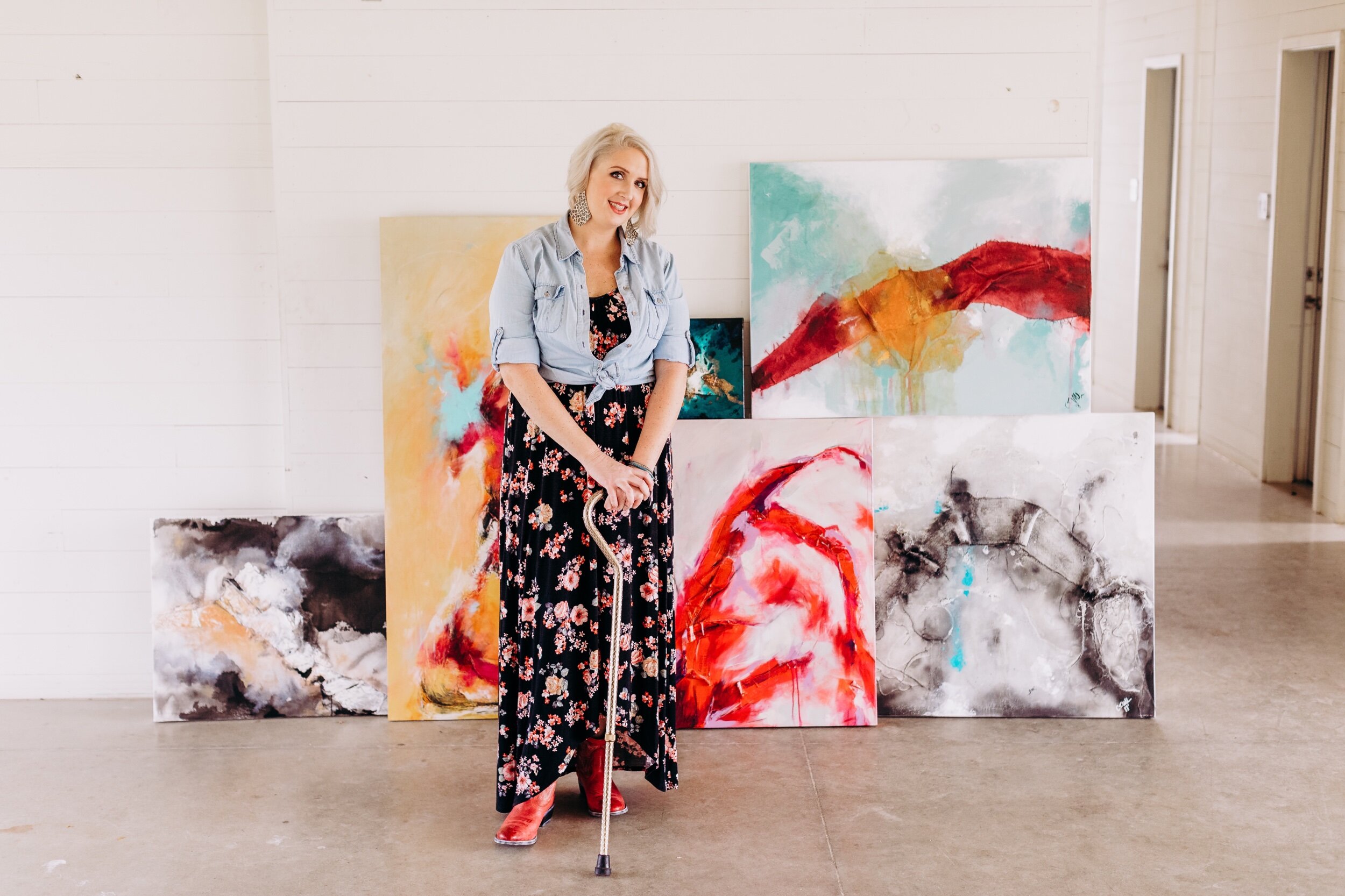 Photo by: Queenfriday photography
I was born and raised in the beautiful Hill Country of Texas. My mother is a photographer who ran a gallery in Dripping Springs when I was a child, so I was surrounded by artisans and their work. For as long as I can remember I've always felt that need to create. When I was 11 years old, I fell and broke my hip; without art and the support of my amazing family, I'm not sure how I would've made it through everything all these years. Since that fall, I've had numerous surgeries on both my leg and hip – as a child and as an adult. I graduated from Texas State University in 2003 with a BFA in painting. In the past there has been time spent away from my work as I received and healed from surgeries, but I've held on to my goals and have never given them up, and have since become an award winning artist.
Growing up on a ranch near Austin, I was surrounded by both nature and the experiences of the city. Colors and textures were always around me, it was hard not to be inspired; whether it was painting a floral scene or later on being pushed towards abstracts. Until recently I have never allowed the chronic pain I experience from my operations to control my life or work. I've always viewed pain as a "mind over matter" thing, and it still very much is, but I now feel like I'm able to free myself from its confines, and let myself go; which has become a good thing for my work.
My current body of work explores all of the emotions I experience on a daily basis. Combined with the organic elements of nature, color, and texture inherent to my earlier pieces, I feel that my art has achieved an elevated dimension with these many influences.